Here you'll find a list of UK arts funding opportunities, split into sectors. Also included are other grants and selected development or training opportunities relevant to the creative industries.
Current opportunities will usually appear first in the Creative Money newsletter and then filter through to this page. The newsletter is totally free, so sign-up below if you want to get a head start.
Want to make sure you never miss a post? 
Sign up to the Creative Money newsletter!
---
Want to let an audience of UK creative workers know about a funding, grant or development opportunity? Seen something we've missed? Drop us a line using creativemoneycontact@gmail.com.
---
Skip to sector:
Relevant 'evergreen' funding opps or resources will be listed under the 'ongoing' section for each sector.
---
In need of financial support amid the Covid-19 pandemic? We've rounded-up some options here: Coronavirus support: resources for the creative industries
---
Multi-sectoral support
Ongoing
Supports artists, community and cultural organisations with grants in the range of £1,000-£100,000. Their remit has been tweaked (and will remain so until April 2021) for the recent relaunch in order to better respond to the needs of individuals, freelancers and small organisations working within or supporting the arts.
Funds UK arts/social charities (particularly performing arts) on an ongoing basis with grants ranging from £10,000 up to £1 million. You can apply anytime but it's worth noting that the trustees only meet to make decisions twice a year – normally in June and December.
Funds registered UK charities working within the arts sector – in particular, projects relating to the nurturing of talent and development of professional opportunities – with grants of up to £5,000.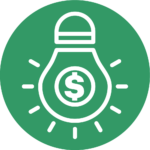 Art/design
All or part of the project must be presented in Australia between 1 September 2021 to 13 March 2022 and align with the theme 'Who are we now?' Deadline: 17 August, 2020
Work/Leisure is inviting emerging and mid-career artists, living and working in the UK/Europe, to create new work in 2020. Successful applicants will be provided with an overall budget of £1500 and administrative and curatorial support from the W/L team, Abingdon Studios, and residency partners. Deadline: 17 August, 2020
Jerwood Art Fund Makers Open 2021 has five £5,000 grants for early-career UK-based artists and makers to develop and present ambitious new works. Deadline: 26 August, 2020.
Unlimited is an arts commissioning programme that enables new work by disabled artists to reach UK and international audiences. They will have £500,000 to commission work from disabled artists and companies in three strands: Main Commission awards, Research and Development awards and Emerging Artists awards. Applications don't open until October, but they're getting the word out nice and early. Deadline: 27 October, 2020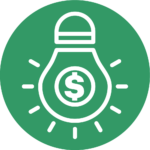 Audio/radio
Update coming soon…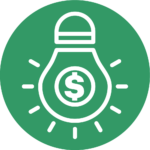 Film/TV/video
A fund to support emerging UK creatives in all-forms of non-fiction film, including immersive and VR projects. Successful applicants will get a grant of up to £15,000 for production costs and projects must not be more than 40 minutes in length. Deadline: 18 August, 2020
The Commission is launching a €1.5M call for proposals to create innovative cultural hubs around cinema theatres, notably in areas where the Covid-19 crisis has had a very strong impact. Deadline: 21 August, 2020
Ongoing
Creative England's New Ideas Fund can offer grants between £1000 and £25,000 to support the development of new and innovative ideas for screen-based storytelling entrepreneurs and businesses in the English regions. Applications considered on a rolling basis.
A fund supporting the development and/or production of broadcasting content with public service values for under-18s in the UK.
A development and networking platform from the BFI, aimed at supporting new and emerging film talent. Offers some funding, though its short film grants have been currently paused due to COVID-19.
Intends to back projects that might not otherwise secure early-stage financing, though you need to demonstrate prior filmmaking experience to qualify. Funds have been tweaked to front-load payments, if necessary, during COVID-19.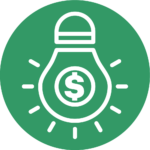 Music
Ongoing
Yes, the name is daft, but this is an incredibly helpful tool for quickly assessing your music funding options. You simply enter some information in the form (type of musician, genre, career stage etc.) and it produces a list of potential funding opportunities for you.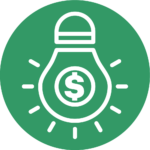 Publishing
Call for disabled writers to pitch arts pieces
Art UK is looking for pitches from disabled writers who want to write about art and artists. Explore http://artuk.org for inspiration. Rates are around £100–£150 for pieces between 700 and 1,200 words. Send your pitches to andrew.shore@artuk.org and lydia.figes@artuk.org
Ongoing
The website Journo Resources has a great section and newsletter on funding for journalists.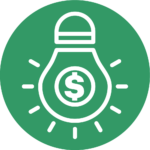 Theatre and Performing Arts
Update coming soon…
How can we help you?
What issues are you facing? What questions do you have about managing your money in the creative industries? What would be most helpful to you?
We don't have all the answers, but maybe we can find someone that does.
We want to hear from you.