Trying to help new creatives get a foot on the ladder and stay there? Me too!
I deliver online workshops about personal finances in the creative industries to students and creative workers.
Below you'll find some information about my Run Your Money short course, which I deliver at creative colleges and universities; how to work with me for a one-off workshop or guest session; and a little information about me and my experience, should be trying to understand if I'm a good fit for your organisation.
If you prefer just talking things through, I'd love to chat. Just send me an email using the form below…
---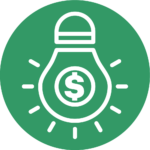 Run Your Money
Equipping creative students with the tools, techniques and motivation to handle their finances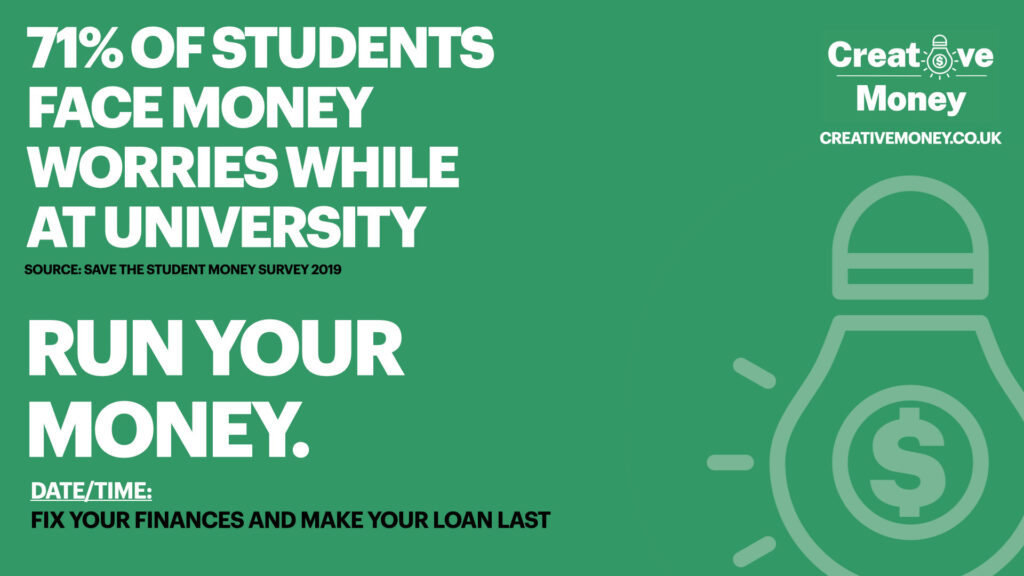 Run Your Money is a short course designed to encourage students and early-career creatives to take an active hand in managing their money.
It's all about helping the next generation of creative workers get a handle on their finances, so they can be happier throughout their time in education – and establish good habits for their professional lives.
Each of the five workshops explains a key principle (e.g. net worth and cashflow) in a clear, relatable fashion. They incorporate tasks, discussions and activities that encourage participants to take action and apply the ideas to their own lives.
What do previous participants have to say?
Comment 1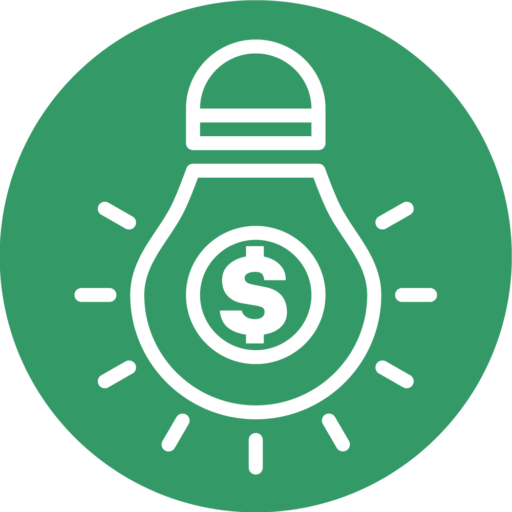 "The course itself was extremely helpful as there is not enough education for students about these types of topics."
Slide 1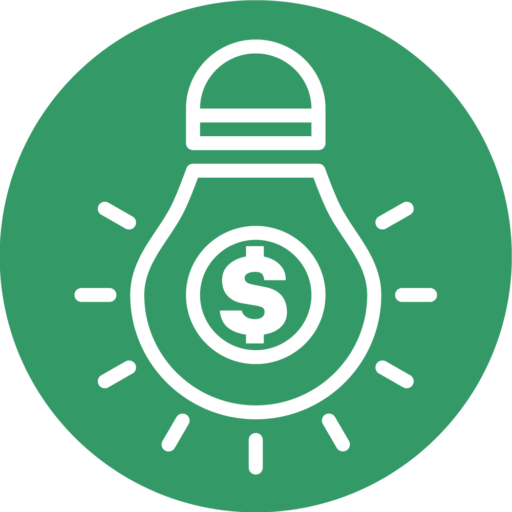 "Every lesson felt like a good conversation and the lecturer kept it very realistic and down to earth."
Slide 1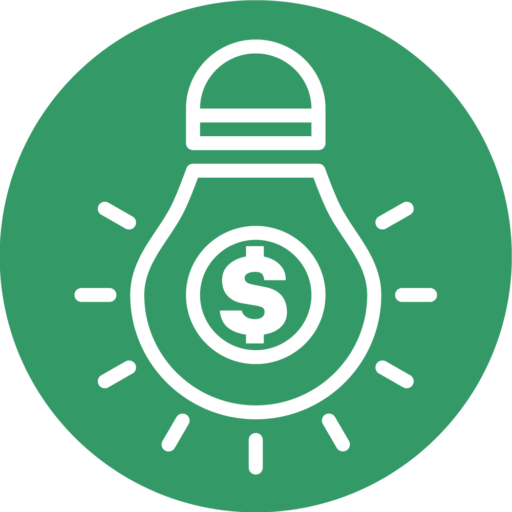 "It's made me understanding of the long term. It's taught me to have an active relationship with my finances and accountability for where my money is going."
Slide 1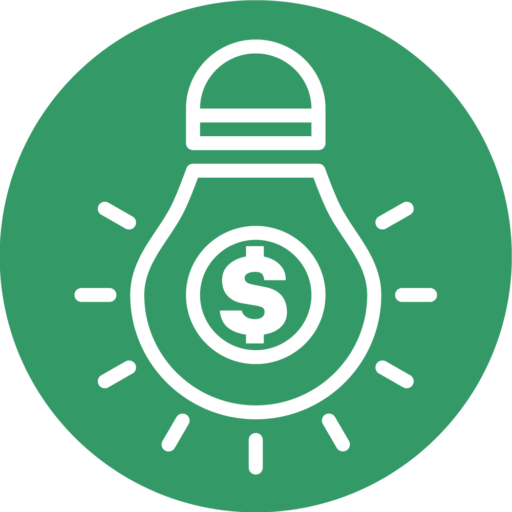 "It's definitely worth it. You gain so many simple tips to improving your mindset. It makes managing money so much easier."
Slide 1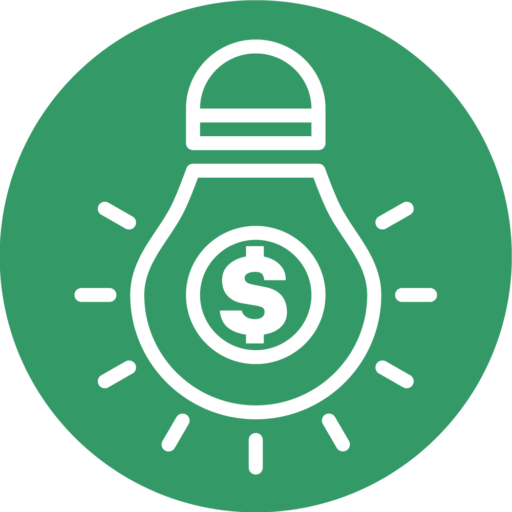 "It helped me prioritise my spending and accept those [expenses] are part of me as a person, without blaming myself. It also inspired me to invest for my future.
"
Slide 1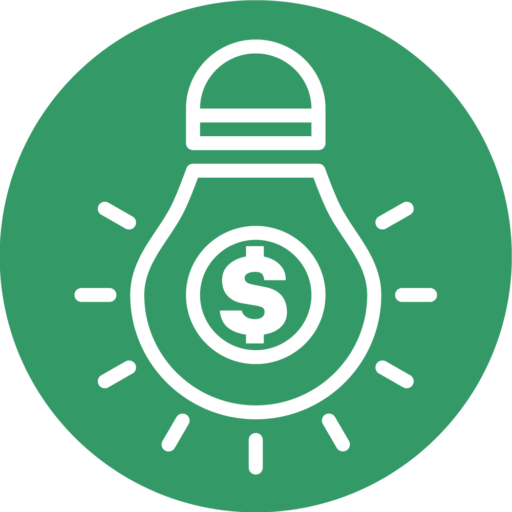 "I am no longer afraid of reviewing my account... this course has changed the game for me."
Slide 1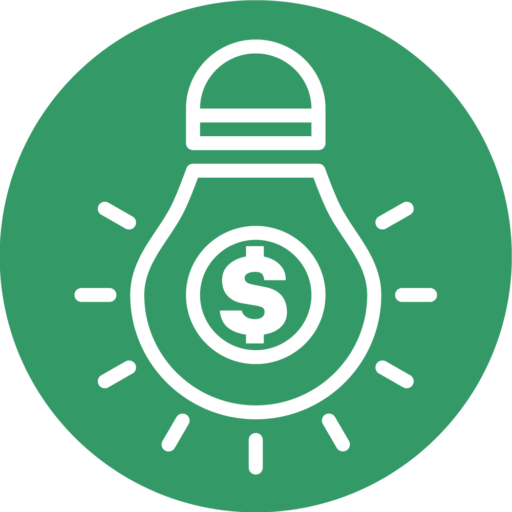 "My experience was very positive. The course provides an excellent staring point to begin looking at your finances objectively."

Slide 1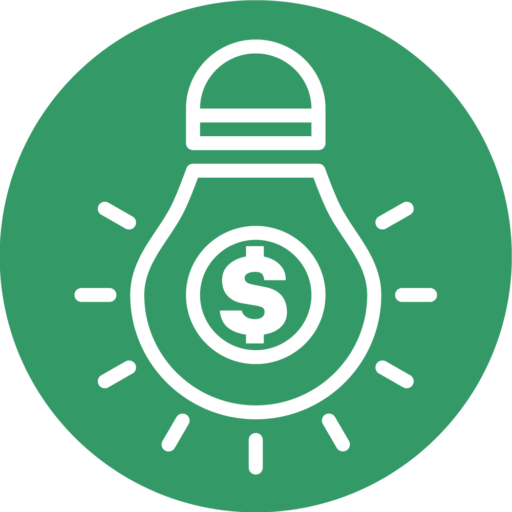 "It has helped my identify my bad habits and also put the importance of personal finance into perspective, I feel less anxious about money now."
Who is this for?
First or second year UK students, or groups of early-career creative workers who want help getting to grips with the basics of money management.
I prefer to work with sponsors and organisations (universities, events, trade/membership bodies) that will enable these sessions to be free at the point of access to participants.
What are the benefits?
Do you want to find out more about Run Your Money? Get in touch using the form below.
---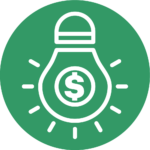 One-off workshops and sessions
I will drop in on a class, sit on your event panel or host your webinar to share the resources, ideas and techniques your group can use to better prepare themselves financially for life in the creative industries.
I can talk about the realities of the freelance lifestyle, the mistakes I have made and seen others make and the simple frameworks we can all establish to smooth out the ride, financially.
I have previously designed and delivered various stand-alone sessions to young adults, including…
Real world money: getting ready to graduate
Finances for first-time freelancers
How to make money work for you
Who is this for?
Professional bodies, membership organisations or businesses who wish to work together in order to create a bespoke session or panel for their members or guests.

Universities and creative colleges delivering courses that lead to freelance or creative career paths.
---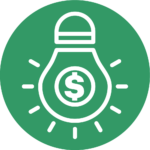 Why work with me?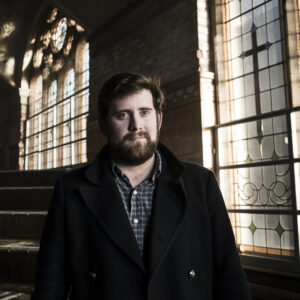 I know the creative industries
I have been a professional freelance feature writer and music journalist since 2012.
Alongside my own experiences, I have spent the last decade writing for music-making publications and learning from musicians, industry workers and all manner of creative entrepreneurs.
From writers to label managers, guitar builders to YouTube stars, I have spent thousands of hours talking to creatives about how they make this life work for them.
I have an HE teaching qualification
Since 2015, I have taught regularly at BIMM Institute in Manchester, gaining my Post-Graduate Certificate in Teaching and Learning from the University Of Sussex in the process.
I teach several modules on the college's BA (Hons) Music Marketing, Media and Communications course (see: here I am!)
More importantly, my students often say nice things about me (even in anonymised feedback) and one made me an artisanal loaf. Yes. I am bragging, but it seems like this is the place for it…
I want to help budding creative workers
I set up Creative Money in 2020 because I wanted to address the unhelpful stigma around talking about money in the creative industries and share the ideas I had found useful.
I have since delivered over 50 sessions and online workshops on personal finances across the UK, from London to Brighton, Birmingham to Bristol…
Your group will be in safe hands and I am happy to work together to create a tailored session that will directly benefit them.
Want to talk about offering Creative Money courses or workshops to your organisation? Get in touch!