If we're going to make creative careers work, we need to talk about money.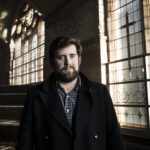 Hello! I'm Matt Parker, a UK-based music journalist and tutor. I started Creative Money in 2020 to address a frustrating lack of financial guidance for creative workers.
It has three aims…
1. To break the stigma of talking about money in creative professions.
2. To share resources and principles that can make creative lifestyles more sustainable.
3. To build a support network for creative workers.
---
Work with Creative Money
Trying to help UK creative workers to sustain themselves in the work they love? Me too!
Read the blog
The Creative Money blog is full of resources tailored specifically to creative workers – and all free.
---
Want to stay up to date?
Sign up to the Creative Money mailing list!
---